About Us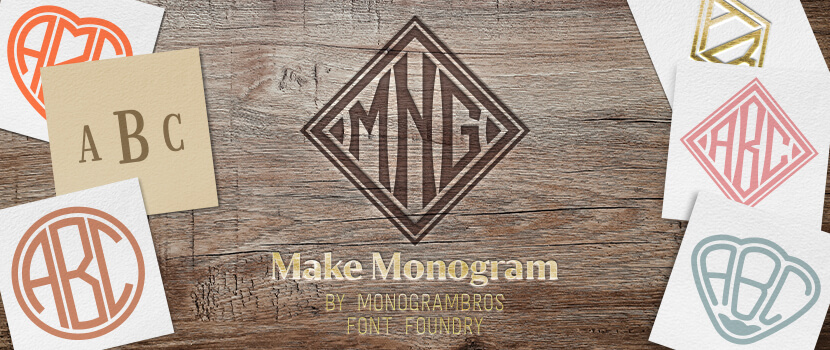 MakeMonogram.com is proudly brought to you by MonogramBros font foundry. Making beautiful fonts has been our passion for a very long time, and over the course of the years we've designed and produced over a 100 high-quality monogram fonts for all tastes!
While monogram fonts provide a bold and unique way to personalize just about anything, we've learned that some people are outright intimidated by the idea of using the font files. High license costs, specialized software requirements, steep learning curve of the advanced font features are all among the reasons why such antiquated methods as welding separate letter files together still exist.
We are strong believers that the simpler something is to use, the better the world around us gets. What if there was an easy way to make any monogram you want within seconds without dealing with font licenses, complicated software settings among other things?
That's how the idea of Monogram Maker came to life. With a huge selection of premium monogram fonts and frames, you'll be making crisp monograms with our user-friendly site like a pro in no time at all! With clear modern design, mobile-friendly interface and intuitive controls our monogram maker site is hands down the most convenient way to make monograms online, guaranteed!
And don't just take our word for it, head over to Monogram Maker page now and see for yourself why it is so easy to fall in love with!
Find us on